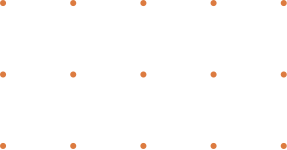 We are RANDEMRETAIL
RANDEMRETAIL offers a truly enterprise multi-channel retail operations solution, that integrates seamlessly into ecommerce platforms, enabling retailers with the ability to show real-time stock availability across all their stores, unlocking, BOPIS, Curbside Pick Up, Ship from Store, and last mile delivery functionality. OUR PRINCIPLES
We're passionate about improving the efficiency and engagement throughout the entire customer experience. Our Principles are what we value in how we work, and serve as a compass for how we behave in the world.
PASSION

FOCUS

Be ambitious and efficient.

CUSTOMER SERVICE

Put the customer first at all touchpoints.

DIRECTION

Courage to shape a better future. BACKGROUND
RANDEMRETAIL is part of the RANDEM GROUP Established in 2008, RANDEM is an Australian-owned organization with offices Australia, UK, USA, Manila and Lebanon. We work with multi-channel and global B2B and B2C organizations looking to launch, enhance or transform their digital capability, reach new markets and scale up with powerful e-commerce, operational and retail technologies.
Our sector experience is diverse and incorporates Retail, Medical, Automotive, Food/Beverage and Lifestyle. At RANDEM we are more than a delivery and managed services partner, we entrench ourselves as a core part of our clients teams.
Our global structure enables us to work across diverse time zones and geographies, while providing extended communication capabilities, quality interactions and a true omnichannel experience to your customers.